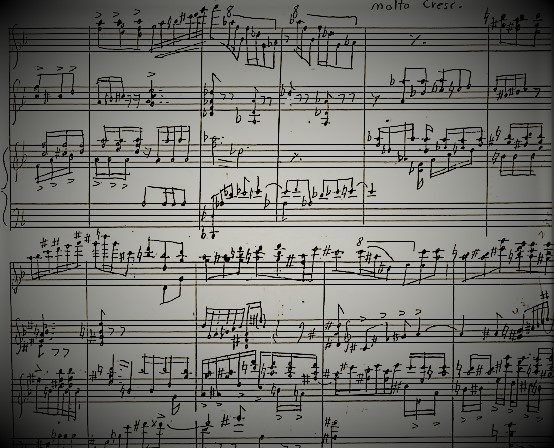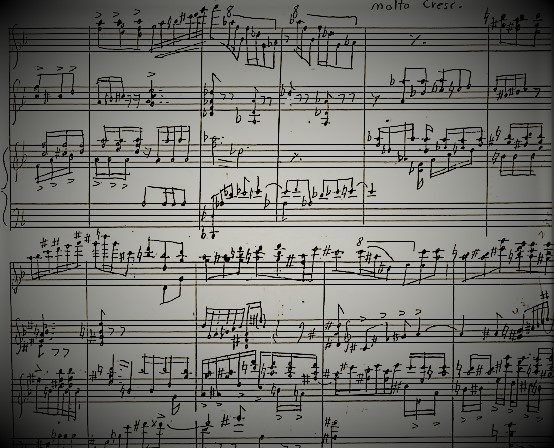 Historically' musical transcriptions played an important role in the promotion of orchestral music. Musical scores were re–arranged to enable an orchestra to reduce its size for concert tours' which were the only means of having music heard. Today' with modern developments in communication technology' music can be heard by other means. Nonetheless' transcription is making a come–back and progressive members of music community are becoming more and more interested in this specific musical art. Moreover' the unpublished transcriptions by Martin Caron are enrichment to the piano(s) four hands formation repertoire.

The context for listening to such arrangements today differs somewhat from that of the last century. The focus is in the challenge and the pleasure – from a pianistic' sound and technical point of view – in arranging and then playing these works. It is enticing – yet rare – to be able to play one's own piano transcriptions.

The transcriber seeks a global effect through a well–balanced polyphonic redistribution among the four hands' proportionally massed musical sound' a « contrapuntic » setting–off and' above all' the retransmission of the work's specific character through a two–piano dialectic (the new sound).

Choosing the works to be reduced for the piano is of upmost importance' since not just any work can be processed this way. Indeed' the piano is a versatile instrument that offers colour' power' softness' striking up and brilliance' but it also has its limits. Therefore' transcription must make the most of the many pianistic possibilities; while at the same time reflect as much as possible the different parts of the orchestral polyphony through the piano.


Transcriptions by Martin Caron
For Two Pianos' Four Hands
Symphony no. 4 in A Major «Italian»
Night on Bald Mountain' Symphonic Poem
Transfigured Night op. 4' for String Sextet (Verklärte Nacht)
- Don Juan op. 20' Symphonic Poem
- Till Eulenspiegel's Merry Pranks' Symphonic Poem (Till Eulenspiegel)
- Metamorphoses' Study for 23 solo Strings (Metamorphosen)
Symphony no. 4 in F minor' op. 36
Overture from the Opera Die Meistersinger von Numberg
For Piano Duet
Introduction and Allegro for Strings' Op. 47
The Wasps' Overture
For Four Pianos' Eight Pianists
The Isle of the Dead op. 29' Symphonic Poem
Symphony no. 4 in F minor' op. 36
For Two Pianos' Four Pianists
Strike up the Band
Transcriptions by Josée Caron
For Piano Duet
- The Planets op. 32: Jupiter' the Bringer of Jollity
- The Planets op. 32: Mars' the Bringer of War
Arrangements by Martin Caron
For Piano Duet
- A Leaf' for Piano solo
- Appaloosa-Meditation' for Orchestral Suite
For information about transcriptions and / or any order or special project'
contact us
.
Copyright © 2010-2020 Duo Caron
Till Eulenspiegel Excerpt' R.Strauss-Caron